Sherdian Elementary PTO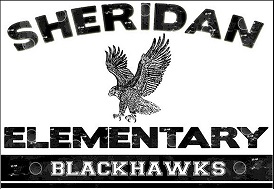 Sheridan Elementary PTO eMail:


Like the PTO on Facebook for all the latest news at:


Sheridan PTO News:

Support us while you shop by clicking the links below or visiting the websites:

AMAZON SMILE
https://smile.amazon.com/ch/35-1789691

Go to Krogercommunityrewards.com and register your Kroger rewards card. Our school's special number is 18882.




PTO Meetings are held at 6:30 in the Elementary Cafeteria. Childcare is always provided. Times/dates of the following events are subject to change.

September 20, 2022

October 11, 2022

November 15, 2022

December 13, 2022

March 21, 2023

April 18, 2023

May 16, 2023 (officer elections)

Officers
President - Maleana Wittbrod
Vice President - Beverly Rumph
Treasurer - Katy Gould
Secretary - Kayla Morris
Fundraising Coordinator - Lauren Lewis